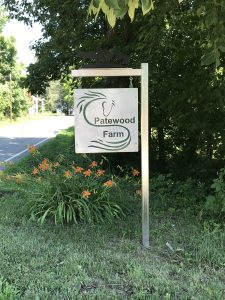 Patewood Farm was established as a serene environment which encourages the joy of riding and the understanding of the horse. It not only provides high quality personalized care and training in the field of classical dressage but creates a haven for both horses and riders of all disciplines . A small, intimate facility, the people and horses of Patewood are a family, all striving for a harmonious and joyous relationship. Patewood Farm offers boarding, training, lessons and horses for lease and sale. Please visit our Services page to read more about the services we offer.
The Philosophy of Patewood Farm.
Patewood is a place that a horse need feel no stress and a rider can let go of the rest of the world and revel in the healing and rejuvenating power of the horse. A rider can take chances, spread her wings without fear. We can all, horse and rider alike, make mistakes without fear for it is our mistakes that teach us to grow.
Although all disciplines are welcome and respected at Patewood, we are devoted to the art of French classical dressage. It is the art of realizing the true potential of a horse and rider. It is a dance of fluidity and beauty – never tension, never stress, never forced. It is not about the shows and ribbons – it is about the dance. It is about the dance that transcends this earth and takes us to a place of serenity, self knowledge and beauty.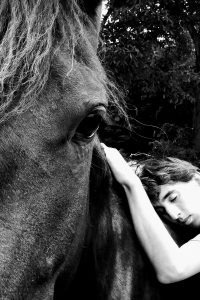 Patewood also uses the incredible sport of Working Equitation to help refine and strengthen the communication between horse and rider. This fast growing sport helps horses and riders of all levels and disciplines and it is tons of fun!
Patewood is always about the horse first. We have been graced with their existence in our lives. It is our job to ensure that their lives are graced in return.
Most importantly, Patewood is about joy. The joy of life, the joy of self, the joy of nature, the joy of these special creatures, the joy of the dance.
Woody Pate
Patewood Farm was named for Woody Pate, a horseman of considerable sensitivity and understanding. The horse world lost this precious man, but it was Woody Pate who instilled in his granddaughter Suzanne (owner of Patewood) the love, patience and passion that created this unique facility.
Come join us in the dance!
Please browse our website to see our facility, meet our staff and most importantly, meet the horses of Patewood Farm.